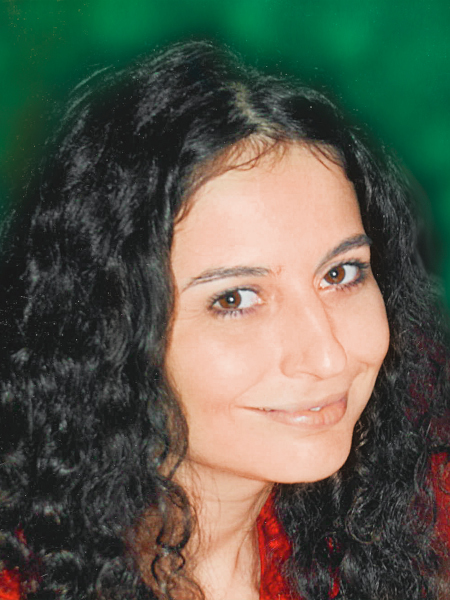 Madlen Aram
Madlen is a recognized expert coach, facilitator and educator specializing in effective communication and leadership. She is dedicated to encouraging professionals and business leaders across industries to break through barriers in communication, unlearn unhelpful patterns, command their confidence and achieve their highest possible level of excellence and effectiveness, be that in their organization or in their personal life.
Since 2016 she has helped professionals and high-potentials at some of the nation's top companies to transform their communication style and become compelling and engaging communicators. Her signature communicative-coaching program blends self-awareness techniques and strategies from the field of business and executive coaching to enable upskilling with real-work relevance. Her coaching and training is focused on helping her clients master communication and leadership in a way that inspires action and team unity. 
Today, she has generally carved out a niche for herself as not only an empowering leadership communication coach, but as a passionate advocate for the development of human potential through empowering communication.
She has worked with clients at organizations including Fadata Group, Concord Europe, IGSoft, Ficosota, Ipsоs and more



Subscribe for Our Upcoming Events
Stay up-to-date with our upcoming courses and free meetups.
Този сайт използва бисквитки за аналитични цели, персонализирано съдържание и реклами. Ако продължите да го разглеждате, вие се съгласявате с използването на бисквитки.