Invest Now in the
Skills of the Future
Work is changing. Be prepared and adapt your skills for a changing job market! Our mission is to equip individuals with the cocktail of soft skills necessary to stay competitive in the new world of work. We help companies bridge the skills gap through upskilling and reskilling their teams.
Explore all courses
Masterclass Program for Successful Agile Leaders
with Teodora Todorova
20.09.2022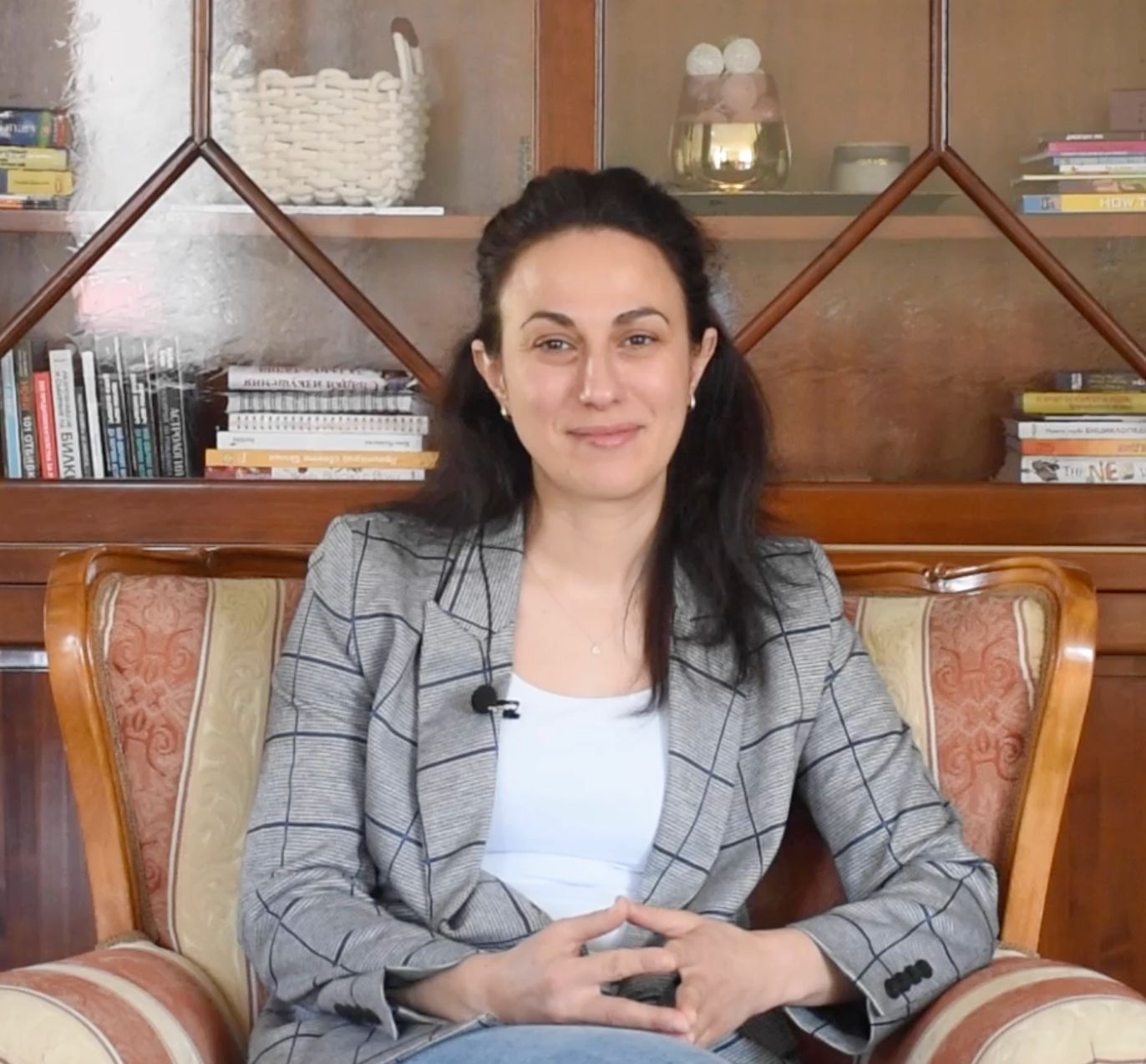 In support of our mission, we organize monthly free events to exchange ideas and help you learn new things.
Training Areas
Featured Courses
Mihaela Georgieva
Help your managers and team leaders learn strategic frameworks and tools to transform their understanding of success and leadership.Leadership in Changing Times will help you learn strategic frameworks and tools to transform your understanding of success and leadership.
Nadejda Savova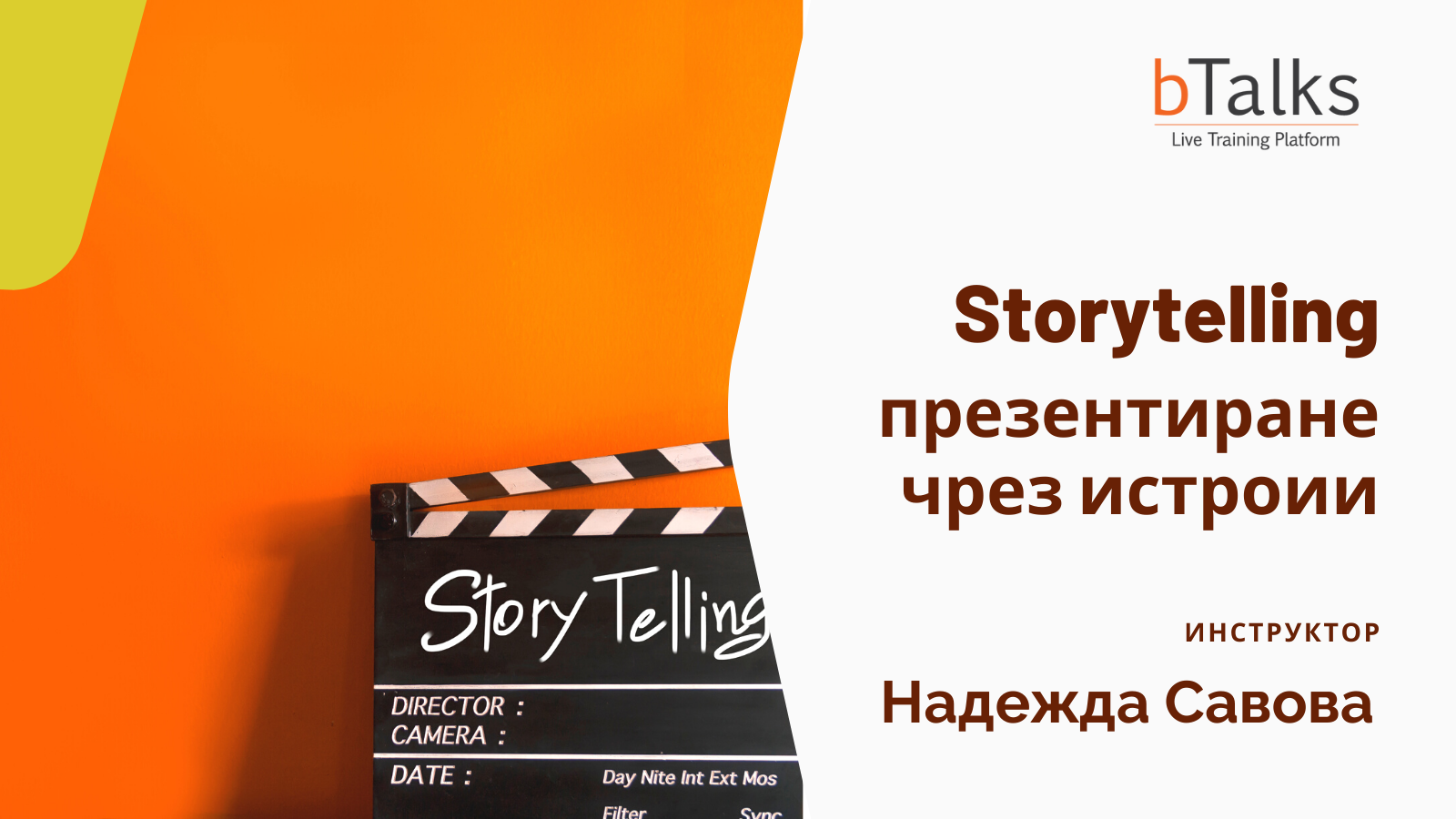 After completing the class, participants will be able to understand why storytelling is a powerful way of presenting ideas, will learn how to create stories, analogies etc. and incorporate them into a work presentation.
Learn from the experts

Meet the Trainers
At bTalks we work with professionals who love to teach and are willing to share their knowledge and bring their experience to the classroom. Our instructor community enables us to use the best people and their customized training solutions to better meet our clients` specific needs. Learn more
It was a pleasure for us to attend some of the trainings led by Tedi. They helped us to adjust our watches, to understand whether we organize our teamwork correctly and efficiently, as well as to make the appropriate changes in the direction of improving our internal processes.

"
Ralitsa Trayanova
— Team Lead Functional Design, SmartIT
Extremely well-prepared content, presented in an interesting and comprehensible way. Nice environment, engaging and positive mood. An exceptional trainer.

"
Vladimir Yordanov
— CTO, Flat Rock Technology
The training was very smooth and pleasant. The content was presented in a comprehensible way, the terminology was explained in depth. I really liked the practical tasks and the comparison with real life projects.

"
Magdalena Kutleva
— Project Manager, Mnemonica
I liked the most the illustrations from real life situations at work. The extensive experience of the speaker became most evident in the practical examples and the answers of the questions.

"
Denis Marinov
— Web Developer, Flat Rock Technology
The clarity, the real life examples and the lively discussion are the highlights of the training. The friendly environment and the personal communication between the trainer and the attendees kept our attention and was definitely thought provoking.

"
Elena Miteva
— Business Development Manager, Flat Rock Technology
The content was tailored to the level of the participants and their daily responsibilities. The practical examples and tasks, featured in the course, are very useful in the process of understanding and getting familiar with the information.

"
Subscribe for Our Upcoming Events
Stay up-to-date with our upcoming courses and free meetups.
Този сайт използва бисквитки за аналитични цели, персонализирано съдържание и реклами. Ако продължите да го разглеждате, вие се съгласявате с използването на бисквитки.