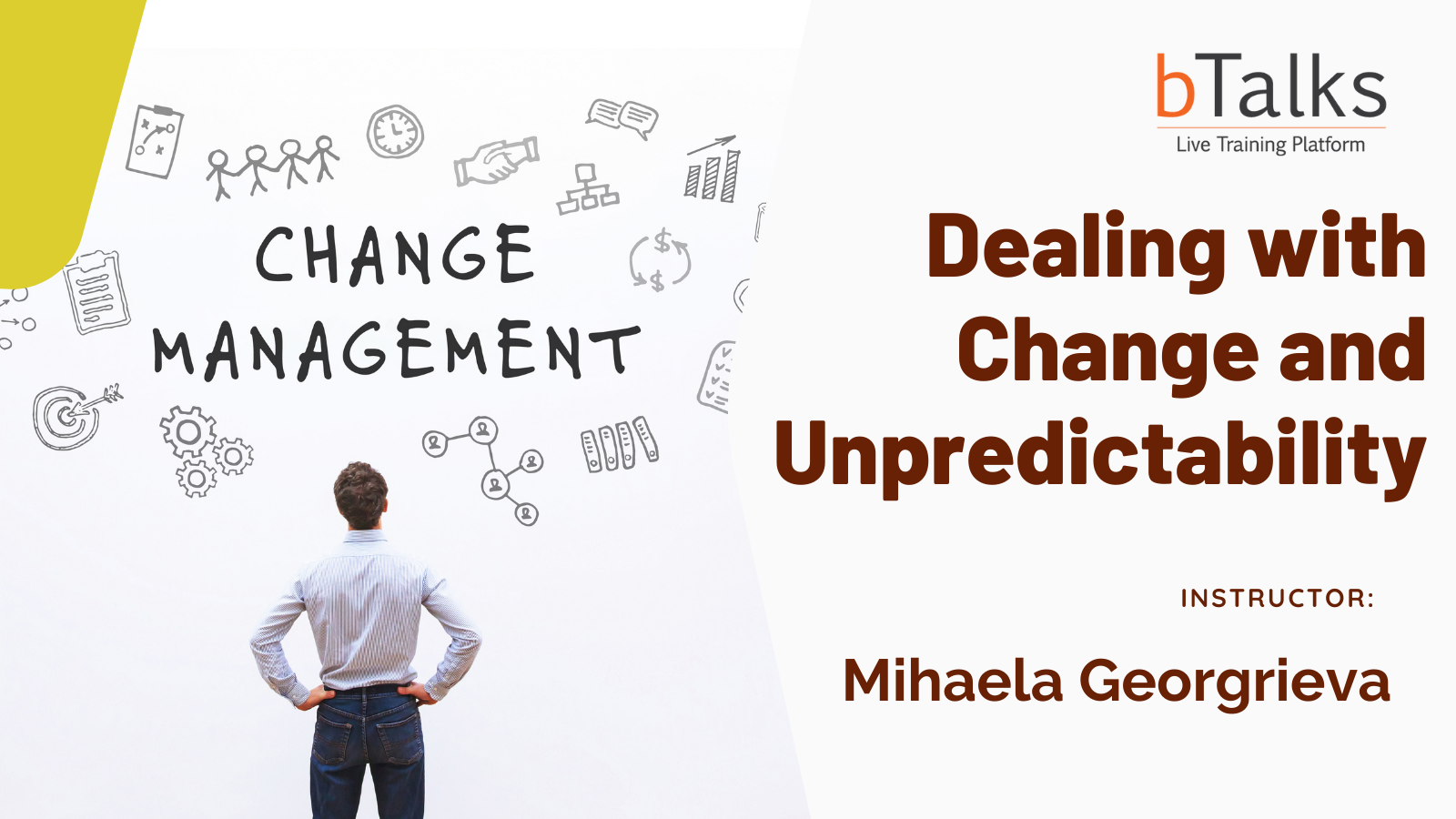 Dealing with Change and Unpredictability
From the pandemic years we all learnt the meaning of "unpredictability" and the impact of fast unexpected events. The skill to deal with uncertainty and constant change is more important than ever.

In this program, you will be prepared on how to act if change is suddenly thrust upon your team or business. Mihaela will cover what you will need to do in order to bring order into chaos and lead with confidence during uncertain times.
Learn more